Post by Beyonca on Apr 14, 2011 18:12:06 GMT -5
YOUR BASICS
Name: Lucky Dearly Jr.
Alias: none
Gender: male
Age: 6 months (13 in human standards)
Height: 20 cm
Weight: 96 LBS
Appearance: Lucky jr has his father's build, like his father he also has black ears, aqua colored eyes, on his back is his spots that form an inverted horseshoe, he also wears a two-toned collar thats half blue and half red.
Picture (optional):
YOUR BACKGROUND
Mother: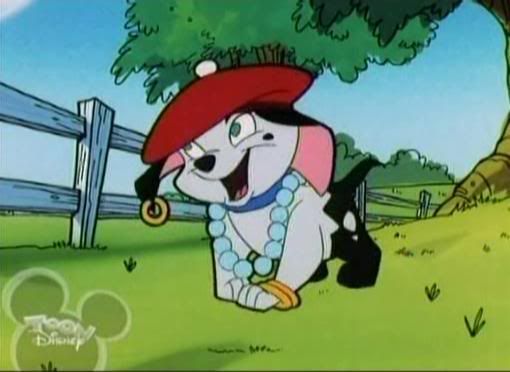 Two-Tone
Father: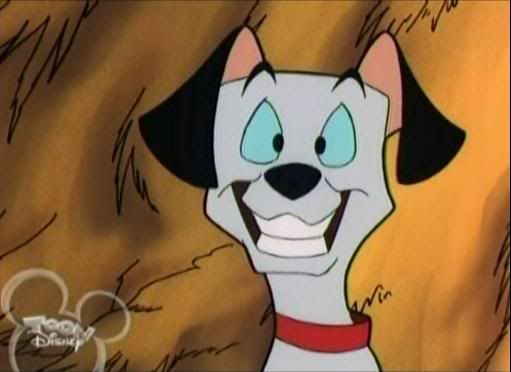 Lucky
Any Siblings?: Hunter (Eldest), Beyonca, Stella, Luna, Dash, Dart, and Charm
How did your parents get together?: It happened along time ago when they first dated at the Four Legged Fall Ball, for Lucky he figured it a one night stand deal with Two-Tone but Two-Tone never forgot how happy Lucky made her that night, it was the first time she actually felt in love. Since then Lucky had went off on adventures foiling Cruella's plans while Two-Tone stood behind on the farm conflicted between her feelings for Lucky and her loyalty to Mooch, eventually Two-Tone broke up with Mooch for good when Mooch fell for Cadpig (which was temporary when Cadpig dumped Mooch for El Diablo whom she then dumped in favor of Tripod) Two-Tone finally told Lucky about her feelings for him sometime during the Dalmatian Vacation, Lucky at first was shocked to hear that but eventually he realized he had been ignoring Two-Tone for a long while since they dated at the fall ball, deep down he felt guilty about it, it was sometime after the Dalmatian Vacation (and a little inspired fro Roger and Anita's own marriage) the two became an item and their love blossomed since then.
AU you come from: fanverse
YOUR PERSONALITY
Basic Personality: Lucky jr by far takes after his dad, he's an adventurer and loves to be the hero like his dad, he's also a bit stubborn like his father and is a little naive like his mom, he's also very competitive especially around his cousin Kickstand.
Likes: Kiona, adventure, watching Thunderbolt in Space
Dislikes: Cruella De Vil, Jean Pierre Le Pelt
Fears: losing Kiona, being alone.
Hopes and Dreams: To be a hero and make his parents proud of him.
Temperment: He's very friendly toward others but if you mess with his family he'll get mad.
YOUR STORY
History: Born to Lucky and Two-Tone, Lucky jr was one of eight pups in the litter. As he grew he began to develop an interesting pattern on his fur a horseshoe like his father's but upsidedown. He was soon given his collar which was two-toned red and blue, Lucky jr began to show bits of his dad's personality and obsessin with Thunderbolt. During the time the pups were growing, their parents decided to visit Dipstick and Dottie and their pups but canceled when dalmatian puppies began to dissapear, fearing Cruella was behind it Lucky and Two-Tone kept close with their puppies till Cruella and Le Pelt were captured surprisingly by Oddball's paws. The families soon met as the siblings met their cousins Domino, Oddball, and Little Dipper. The pups also got to adventure at their parents' old home the Dearly Farm. Lucky jr began to adventure like his dad, usually accompanied by his elder brother Hunter, his sisters Charm and Beyonca, and the twins Dash and Dart, and Luna and Stella. It was also around this time he met Kiona Karen Dearly, the daughter of Patch and Aleu, it was love at first sight for Lucky jr as he fell head over heels in love with Kiona, but he learned his cousin Kickstand also had interest in Kiona, the two pups soon became rivals although Lucky jr wouldn't push his cousin to the limit knowing of his heart defect, however one day Lucky jr was busy thinking of adventuring in the now abandoned Villa De Vil when a bright light blindsided the pup, he soon finds himself in a new place...
JUDGEMENT
Sample Post: "Whoa... where am I?" Lucky jr rubbed his eyes, this had to be some kind of dream. "Hello? Anybody here?" he barked out, he sniffed around for any familiar scents but found none. "Well Luck, you wanted adventure, you got it." He said to himself as he sets out on his adventure to find his family, he ran off barking as he did so.